Military Web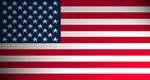 "Your Link to Today's Military"
Military Families Support Center
Welcome to the Military Web Support and Families Center! In this section of Military Web, we try to provide the spouse and familiy members a resource of links and some common things to expect as Military Spouse.
Dictionary of Terms - MOS? AIT? Deck? Cover? Check out the Dictionary of Terms and Understand all that Jargon! Plus, the Military Alphabet, Time, and More!
PCS Checklist - Here you will find a checklist of some important things that you should take with you when you move your family.
Military Web is looking to add to this page. If you are interested in help run this page, please email here. Send your ideas, comments or what you think should be on this page to help the military member and military family in general...