Military Web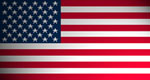 "Your Link to Today's Military"
Welcome to the Military Web Photo Page . The Photo's contained in this archive are mostly donated amateur military photos, found while surfing the web or from newsgroups. If you view a photo that may be in violation of a copyright, (or if you find one of your photos from the group and would like a "photo taken by" embedded into the graphic) email here. (By the way, that's my **DISCLAIMER**) Military Web is always looking for new pictures to post on this website. If you have some you would like to share, use the above email hyperlink and send them on! As you will see as you go through the archive, there are all kinds of nation military photos here (Tornado's Australian Tanks, etc) - Military Photographs from any nation welcome! Check back here often and bookmark the home page! When you view a photo, be sure and hit your browsers back button to return to the page you were viewing. To view a photo page, wait for the page you wish to view to blink above, simply click, and you will be taken to that pages topic..over 22MB of thumbnailed photos are here!
ENJOY!
Webmaster's Note: Animated Gif's Contained Herein (Aviation Photos Page) Are copyright Military Web and were created by Tanja Leehan, and may not be used without permission.