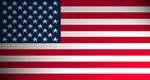 ***UPDATE 30 DECEMBER 2001***
THANKS FOR VISITING! WE WILL BE UPDATING OUR ENTIRE WEBSITE AFTER THE NEW YEAR, WITH A NEW LOOK & MORE!! BOOKMARK THIS PAGE FOR FUTURE INFO ON TONS OF MILITARY RECREATION OPPORTUNITIES, INFORMATION, AND MUCH MORE!
HAPPY NEW YEAR!
RECREATION AND LEISURE: SPACE A FAQ!
Space A? What is Space A? Almost every military member and their family knows what Space A is..but, since you are here, You might just lean something you didnt know!
Who can travel Space A?
Space A is it is commonly called, or Space Available Travel, can be used by Military Members, Spouses and children under the age of 21, and retirees.
Passengers may register for travel at the Passenger Service Center in the passenger terminal in person by telefax, mail, or E-mail. Sponsors who register in person for family members traveling with them should present all required documents: Identification cards (DD Form 2, Armed Forces Identification Card), passports, immunization records, and visas when required by the DoD Foreign Clearance Guide. Travel documents must be presented when selected for travel. Travelers may select up to five countries. We recommend the "all" choice for the 5th destination so that the traveler may take advantage of unscheduled unique travel opportunities.
Active Duty Uniformed Services Member (includes National Guard and Reserve members on active duty in excess of 30 days and Cadets and Midshipmen of the U.S. Service Academies): DD Form 2 (Green), US Armed Forces ID Card (Active), Form 2 NOAA (Green), Uniformed Services ID and Privilege Card (Active), or PHS Form 1866-3 (Green), US Public Health Service ID Card (Active), and a valid leave authorization or evidence of pass status.
Retired Uniformed Service Members: DD Form 2 (Blue), US Armed Forces ID Card (Retired), DD Form 2 NOAA (Blue), Uniformed Services ID Card (Retired), or PHS Form 1866-3 (Blue), US Public Health Service ID Card (Retired).
National Guard and Reserve Members: Authorized Reserve Component Members (National Guard and Reserve) of the Ready Reserve and members of the Standby Reserve who are on the Active Status List: DD Form 2 (Red), Armed Forces of the United States ID Card (Reserve), and DD Form 1853, Authentication of Reserve Status for Travel Eligibility.
Retired Reservists Entitled to Retired Pay at Age 60: DD Form 2 (Red) and a notice of retirement eligibility as described in DoD Directive 1200.15. If the automated DD Form 2 (Red) has been issued, the member is registered in his or her service personnel system as a Reserve retiree entitled pay at age 60, and a notice of retirement is not required.
Retired Reservists Qualified for Retired Pay: DD Form 2 (Blue), US Armed Forces ID Card (Retired), DD Form 2 NOAA (Blue), Uniformed Services ID Card (Retired), or PHS Form 1866-3 (Blue), US Public Health Service ID Card (Retired).
On Active Duty for 30 Days or Less: DD Form 2 (Red) and orders placing the Reservist on active duty and a valid leave authorization or evidence of pass status.
2.1.7. ROTC, Nuclear Power Officer Candidate (NUPOC), and Civil Engineer Corps (CEC) Members: When enrolled in an advanced ROTC, NUPOC, or CEC course or enrolled under the financial assistance program: DD Form 2 (Red) and DD Form 1853.
Family Members of Uniformed Services Members: DD Form 1173, United States Uniformed Services Identification and Privilege Card. 2.1.9. EML Travelers: Travel orders issued by the Unified Command. Participants of the EML program may take no more than two trips per year and may not be taken within 6 months of the beginning or end of the service.
Remember Space A seats are normally identified as early as 2-3 hours and as late as 30 minutes prior to departure. Recommend you check with the passenger service center for the space available show time for your flight prior to departing the terminal. Be ready for immediate processing and boarding. Each passenger may check two pieces of checked baggage, 70 pounds each, up to 62 linear inches in size. Family members may pool their baggage allowances. Hand-carried baggage must fit under the seat or in the overhead compartment, if available.
No. DoD has reserved pet shipments for passengers in permanent change of station (PCS) status. Additionally, travel with pets would be difficult at best due to limited aircraft pet spaces, pet import documentation requirements, and the possibility of quarantine in the event of an aircraft divert.
Some terminals must collect a head tax or a federal inspection fee from Space A passengers on commercial contract missions. Meals may be purchased at a nominal fee out of most air terminals while traveling on military aircraft. Meal service on AMC Category B full planeload charters is complimentary.
What is the best time to Travel Space A?
Any time other than peak travel and holidays (December-January and June-July) periods.
Plan your trip, be flexible, be patient. As a rule of thumb, military ports offer more travel opportunities than commercial gateways (i.e., travel chances are better to Europe from Dover AFB DE then Atlanta IAP).
If possible, travel at off-peak Space A travel periods (i.e., peak periods are the summer months after school is dismissed and Christmas holiday season). Historically, Feb-Mar and Oct-Nov are low travel periods.
Be as flexible as possible in choosing a destination. If you want to get to Ramstein AB, Germany, consider a flight into Rhein-Main, Germany, or even RAF Mildenhall, United Kingdom, as an alternative. At Mildenhall, try for another flight bound for Germany.
There is a head tax on CONUS outbound or federal inspection fee on CONUS inbound international commercial charters.
When traveling Space A with young children, prepare for possible delays along the way where baby supplies may not be readily available. A good supply of games and books is also recommended. Be aware that a baby's ears, like an adults, are sensitive to altitude pressure changes.
Space A is just that—space that is available after all mission requirements are fulfilled. Military aircraft are subject at all times, first and foremost, to DoD mission response.
Origin

Charleston AFB SC

Dover AFB DE

Fairchild AFB WA

McChord AFB WA

McGuire AFB NJ

Destination

Germany

Panama

Germany

United Kingdom

Alaska

Japan

Korea

Hawaii

Azores, Greenland

Flight Frequency

7 per week

2 per week

2 Per Week

2 Per Month

1 Per Week (short notice)

1 Per Week

1 Per Week

1 Per Week

2 Per Week
These are just a few of the ports that you may fly out of. The main AMC Hub switched from Philadelphia to Balitmore in January 1998. Service out of Philadelphia has been discontinued. Contact your local post for more information and ports.
Ensure that you have the proper immigration documents with you when you travel!
Being that there is a person behind this website :-) and not a robot, I will give you my personal experience with Space A. Being overseas, I wanted to come home to visit the family back in the states. So, im thinking, why should I pay $700 (mind you this was back in 1994!) to fly back to the states? Space A, Im thinking. It will be easy. Then I started talking to some people around the company, and they say this and they say that about Space A. Well, now im thinking about going to Carlson Wagonlit! So I decide to call the Rhein Main Passenger Terminal, and see what this is all about. A recording. WOO HOO! How personal. Ok, bla bla bla, we have 3 flights a week going to Philadelphia. Alright! I get home, the wife says "Jimmy, did you get a flight?" I respond, "Emm, Honey, its not that easy". So off to work I go the next day, approved Leave Form in hand, and fax it off to the terminal. The days roll along, and we head to the terminal, and wait to see if our Julian Date comes up. We hear our number and dash to the counter. "$12 please" the airmen says. I gladly pull out a 20 and hand over my baggage. This is all there is to Space A folks. Not hard. My advice to you is this: Get your leave form in at least a week before you want to fly, that way you are ensured of a seat when you get to the airport. When I got to the states, I put in my leave form when I got to the Philadelphia Airport, and when It was time to get back, I had no problems getting on a flight. Now, it may not always be this easy, I was traveling from Germany to Philadelphia in the middle of January, and who wants to travel then? I have heard horror stories about Space A, but hey folks, it gets us military where we want to go, at minimal costs.
-Jim, Webmaster, Military Web
**UPDATE 28 DECEMBER 2001**
It has come to our attention that numerous links below are outdated. I will be diligently trying to track down new links, so be patient and check back often after the new year! Will be also adding a great new section about military lodging! Stay Tuned!
Provided here are some terminal Links where you can signup online for Space A Travel! Click a Link Below for a new browser window - and stay here at Military Web!
| | | |
| --- | --- | --- |
| Adana Air Base, Turkey | Andersen AFB, Guam | Andrews AFB, Maryland |
| Baltimore/Washington IAP | Birmingham, Alabama | Charleston, South Carolina |
| Dover, Delaware | Eglin AFB, Florida | Elmendorf, Alaska |
| Ramstein AFB, Germany | Rhein Main AFB, Germany | Rota, Spain |
| Yokota, Japan | | |
These are some of the few links that Military Web is aware of. If you find a dead link, please report it!