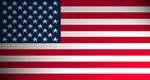 Recreation and Leisure
***UPDATE 30 DECEMBER 2001***
THANKS FOR VISITING! WE WILL BE UPDATING OUR ENTIRE WEBSITE AFTER THE NEW YEAR, WITH A NEW LOOK & MORE!! BOOKMARK THIS PAGE FOR FUTURE INFO ON TONS OF MILITARY RECREATION OPPORTUNITIES, INFORMATION, AND MUCH MORE!
HAPPY NEW YEAR!
This section of Military Web will provide you with information on Armed Forces Recreation Centers, as well as points of interest for Military Members and their families...not only in the US, but worldwide. Also highlighted here will be places to visit for military members and enthusiasts. Check back here often for new features, as the information becomes available to Military Web. We all know military members need vacations. If you have a memorable vacation and would like to share it with others, email here. We will be more then happy to share it with everyone!
|Shades Of Green| |AFRC Germany| |AFRC Korea| |AFRC Hawaii|
|Arlington National Cemetery|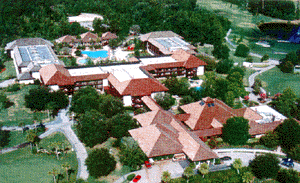 Shades of Green, Orlando Florida
Located on the Disney Resort itself, this is the perfect family vacation for the military family, and retirees. Shades of Green is nestled between two golf courses in a lush, wooded setting complete with deer and herons just a few minutes away from all of the major attraction parks. It's hard to imagine that on the same property that is home to the world's most popular vacation destination, there's a country resort that could easily be half a country away.
Some Notes as taken from the AFRC Website:
Shades of Green is so comfortable and so self-contained, it's easy to enjoy an entire vacation without ever leaving the property. But as a resort guest, you can take advantage of the complimentary transportation and make a great vacation truly magical by including visits to MAGIC KINGDOM Park , EPCOT Center and the Disney-MGM Studios Theme Park. Or you can visit any of the dozens of attractions that make Central Florida so popular. Shades of Green gives you the luxury of choice, Shades of Green will also show you the vacation of a lifetime.

Two championship golf courses and a 9-hole executive course
(Part of the WALT DISNEY WORLD Resort)
Two lighted tennis courts
Two heated swimming pools
Children's pool and play area
Fitness Room
Restaurant & Lounges
Gift Shop
Video Arcade
Laundry Facilities
Free transportation to the WALT DISNEY WORLD Resort attractions

Room rates are based on rank or paygrade.

Shades of Green
PO Box 22789
Lake Buena Vista, FL 32830-2789

Hotel Direct: Phone 1-407-824-3400 - Fax 1-407-824-3460

For Reservations: Phone 1-407-824-3600 - Fax 1-407-824-3665
---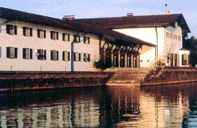 AFRC 's (Armed Forces Recreation Center), Germany: Located in Germany's Bavarian Alps, Garmisch and Chiemsee offer, not only recreational opportunities, but old European charm and history. AFRC-Europe Garmisch and Chiemsee...the best backdrops to every picture you'll ever take! Being a part of these resorts is a must if you are ever stationed in Europe. First Class vacation.
Some notes as taken from the AFRC Website:
The Armed Forces Recreation Center-Europe team promises to provide and maintain high-quality service and products that create pleasure for our guests in a fun-filled environment while earning a fair profit for reinvestment in the future of the organization. The Armed Forces Recreation Center-Europe's resorts at Chiemsee and Garmisch, Germany have been providing American servicemembers, retirees, U.S. Forces civilian employees, and their families with dream vacations for over 50 years. Both of the resort locations are in southern Bavaria and are in the foothills of the Alps. These resorts are some of the best kept military benefits for all eligible ID card holders.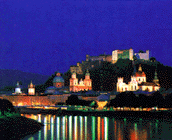 Both of the resort locations offer 32 different activities and programs all year round. In the winter, Chiemsee and Garmisch are transformed into Winter Wonderlands and have fun and excitement on the agenda with skiing, snowboarding, and cross-country skiing. Make sure that when planning your winter trip to Chiemsee, to ask about the "Ski Austria" program and our other programs for skiers of all abilities. The AFRC-Europe resort at Chiemsee also offers all of its programs for youth and children. In particular, the "Just for Kids" program at Chiemsee is a mini-Bavarian vacation for children ages 5-12 where they enjoy a safe, fun, and different activity every day! In Garmisch, AFRC-Europe offers a wide variety of ski programs including an extensive beginner program that takes place on our very own ski slope! Guests can also try cross-country skiing in Garmisch with some of the most beautiful scenery in the world. In addition, the "Just for Kids" program is available in Garmisch. Some of the benefits that guests can appreciate are our varied and fun-filled children's programs, American-style accommodations, an English-speaking staff, and prices that are well below those on the European economy.The recently renovated AFRC-Europe resort at Chiemsee is located on the shores of Germany's largest inland lake. The resort has a campground and a full-service hotel with 2 restaurants and a lounge. On the resort grounds is also located an AAFES laundromat and an AAFES Shoppette with gas coupons for purchase and other necessary items that make travel more convenient. No matter what your desire is, there is always something to do. With a full schedule of tours to places like Munich, Salzburg, and Berchtesgaden, and a recreation program that includes many different summer and winter activities. Chiemsee is the place to be right now! The town of Garmisch is located at the base of the Zugspitze, Germany's tallest mountain. The beautiful town of Garmisch was the host of the 1936 Winter Olympics and still retains much of its old world charm. In Garmisch, AFRC-Europe has a campground, two hotels, and a fantastic recreation and tour program. Tours are available all year round to destinations such as Neuschwanstein Castle, Munich, Austria, Venice, and Switzerland.
Convenience and value are the new hallmarks at AFRC-Europe. The opening of the newly created Vacation Planning Center at AFRC-Europe allows all eligible ID card holders to conveniently create and plan their dream vacation with just one e-mail message (vacation@afrc.garmisch.army.mil) or phone call (DSN 440-2575, Civ. (49) 8821-72981) or fax (49) 8821-3942). By utilizing our e-mail address or by calling just one DSN or civilian number, guests can obtain necessary information regarding tours, recreation, lodging, children's programs, and other activities at Chiemsee and Garmisch. Then, the professionally-trained Vacation Planner can book the entire vacation; including all activities. Also, with the development of packages and promotions, authorized guests can get a lot of bang for their vacation dollar.
AFRC-Europe now has a Vacation Planning video available for purchase. From the comfort of your home, you can see our resorts and plan your dream vacation at either the Chiemsee or Garmisch resort hotels. The video is $4.95 and is mailed with a $10 lodging coupon that is good at Chiemsee or Garmisch. The video can be ordered by calling or sending an e-mail message to the AFRC-Europe Vacation Planning Department.
For your personal vacation, contact our Vacation Planning Center at DSN 440-2575, civilian (49) 8821-72981, fax (49) 8821-3942. Group travel coordinators can contact AFRC-Europe's Director of Sales at DSN 440-2714, civilian (49) 8821-729188, fax (49) 8821-74216 for information and booking. Use our e-mail address for even quicker access, information, and booking:
vacation@afrc.garmisch.army.mil.
Armed Forces Recreation Centers (AFRCs) are centrally-managed resort hotels operated by the United States Army. These affordable Joint Services MWR facilities are located at ideal vacation destinations and offer a full range of resort opportunities for servicemembers, their families, and other members of the total Defense Force. AFRC resort hotels are located at Honolulu, Hawaii (Hale Koa Hotel); Orlando, Florida (Shades of Green); Garmisch and Chiemsee, Germany (AFRC-Europe); and Seoul, Korea (Dragon Hill Lodge). AFRCs are totally self-supporting and funded in full by nonappropriated fund revenues generated internally from operations. Experience the quality resort opportunities that Armed Forces Recreation Centers offer.
Armed Forces Recreation Centers provide wholesome vacation opportunities and create great memories for the entire family.
Room rates are based on rank or paygrade.
For reservations at AFRC Europe write to:
Vacation Planning Center
Unit 24501
APO AE 09053
or call AFRC Europe Vacation Planning Center
Phone (DSN) 4402-575 or (CIV) 011-49-8821-79081
Fax (FAX) 011-49-8821-3942
---
Dragon Hill Lodge, Korea: Dragon Hill Lodge is a home away from home for service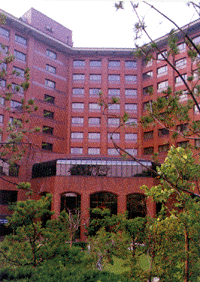 members, their families and visitors to Korea. Conveniently located on Yongsan compound, the Lodge is accessible to all post facilities within minutes. There's something for everyone! Dragon Hill was built entirely with nonappropriated funds.
Some Notes as taken from the AFRC Website:
Room rates are based on paygrade and duty status as well as room location
Dragon Hill Lodge
Unit 15335
APO AP 96205-0427
Reservations taken 24 hours a day
In Korea phone (Civ.) 790-0016 or (DSN) 738-2222
From CONUS phone 011-82-2-790-0016
From Korea fax 2-790-1576
From CONUS fax 011-82-2-790-1576
Hotel Koa, Hawaii: Paradise Hawaiian-style is awaiting you at the Hale Koa Hotel, located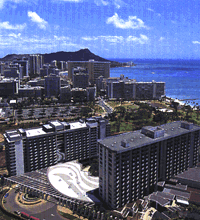 on the roomiest stretch of Waikiki Beach. By day swim, snorkel, or surf ... by night take in a dazzling dinner show or dance the night away. Surrounded by a fabulous expanse of tropical foilage, the Hale Koa is an affordable armed forces playground that has become the military's favorite resort.
Some Notes as taken from the AFRC Website:
Room rates are based on paygrade and duty status as well as room location.
Hale Koa Hotel at Fort DeRussy
2055 Kalia Road
Honolulu , HI 96815-1998
Hotel Direct - Phone 1-808-955-0555

For Reservations call toll-free 1-800-367-6027 (CONUS)

Room Reservations- 24 Hour, toll free Fax 1-800-HALE FAX
---
Arlington National Cemetery: Arlington is one of more than 100 national cemeteries; however, it is the only one of two national cemeteries administered by the Army. The cemetery at the Soldiers' and Airmen's Home in Washington, D.C., also falls under the administration of Arlington National Cemetery.

Nearly 4 million visitors pay their respects to over 250,000 fallen military heroes entombed at Arlington each year. Because of limited space, burials at Arlington National Cemetery are restricted to specific categories of honorably discharged U.S. service men and women.
Coming Soon! More Vacation and Recreation Destinations!
LAST UPDATE 30 DECEMBER 2001
Return to the Index Page