Military Web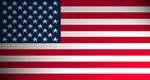 "Your Link to Todays Military"
Links Page
Welcome to Military Web's Links Page. Here you will find all the links to you need to satisfy your hunger for military on the internet! Due to the extensive link listing here, its broken into several smaller pages for your viewing pleasure and browsing ease. Always welcoming new links that you may have found, or add your personal Website to the links pages (banners too!). Please incluse all non official (non government) links to be added to the personal homepage links page (except family support).
Due to the amount of links listed here, they are broken down to separate pages for your surfing enjoyment and loading time decrease. As always, thanks for surfing to
Military Web!
Back to Military Web Index