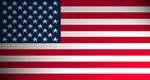 News Page
Quick Jump
|Current News| |News Archives| |Permanent Entries|
Simply click on the story that you wish to view, and will be taken right to that story. This page will be updated as much as possible, and for even more up to the minute information, we suggest that you join the Military Web Mailing List, where you will receive news and general military information at a minimum of three times per week.

All articles are removed from the archives after 60 days.
DISCLAIMER:
All information contained on this website is for information purposes only, and is a compilation of News Articles of interest to the general public, found from various sources on and off the internet.
Current News Stories
Current News Updated 31 March 2001
Currently Being Updated!
News Archives
News Stories from above are placed here upon updates and will expire after
Currently Being Updated!
Permanent Entries
The News Stories Below are of General Military Interest and will be permanent Entries to this Archive