Military Web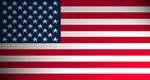 "Your Link to Today's Military"
Copyright Notice and Disclaimer
The Webmaster, James Leehan, reserves the copyright of both the name Military Web, and the quotation "Your Link to Today's Military" as of August of 1997. Extensive research by the said webmaster turned negative results to the name "Military Web" or the quotation "Your Link to Today's Military" as it pertains to the Internet. All work on this website is Copyrighted, except for the following:
* All photographs on the Photos Page, unless otherwise specified
* News Articles on the News Page
If you come across a particular violation of a Copyright that has been made by Military Web, please notify us promptly. We will investigate the inquiry and change any misleading information. All information to included on the news page is taken from free public domain sources.
We will quote or publicly apologize for any errors or copyright violations found on this website. We dont do it intentionally, so we dont expect to find our work somewhere else! Please respect Internet "netiquette".
Thanks for Visiting Military Web.
Copyright James Leehan and Military Web, 1997, 1998.